About
Why we exist
What did you have for breakfast today? Jam on toast? Fresh fruit or some grilled tomatoes with your fry-up? Maybe coffee? All of this was brought to you by bees.
Bees don't just provide us with honey – in fact, they're behind much of the food we eat, including most fruit and vegetables. They are the most important polinisers and are crucial to our economy – without them it would cost UK farmers £1.8 billion a year to pollinate our crops.
But bees are disappearing due to a number of reasons: pesticides, climate change, spread of disease, and habitat loss.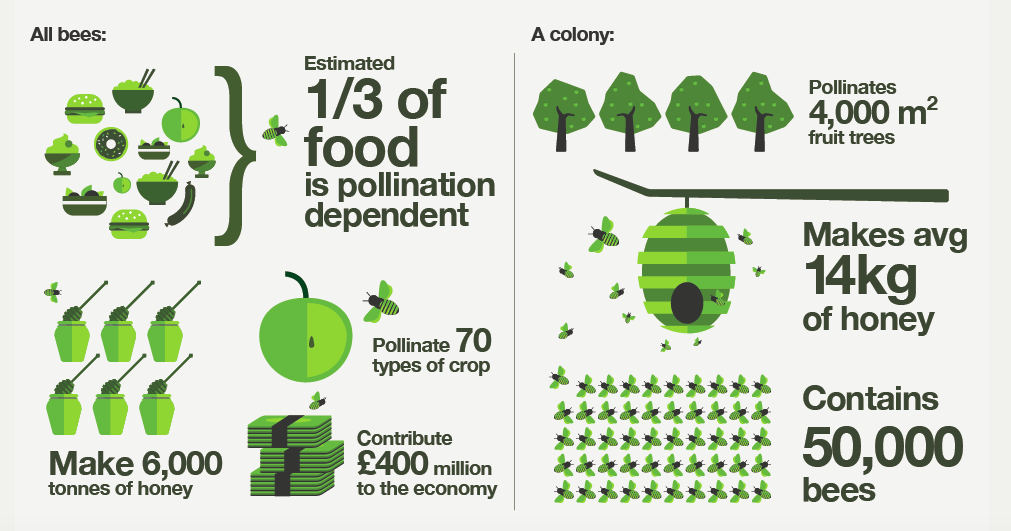 Data source: The British Beekeepers Association
Our mission
In a world without bees, our food would cost a lot more to produce and our economy would take a big hit!
The Bee Project are encouraging people to make their gardens, streets and communities bee-friendly and take action to secure effective government action too.